We were ecstatic to see this interview with Michael Gordon, founder of Bumble and bumble and the newly minted Hairstory Studio. Read on- and drop by to check out Hairstory products.
(repost of Roxie Jane Hunt's interview below)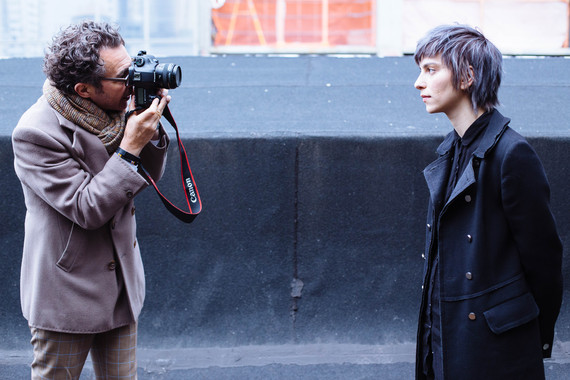 "Michael Gordon has shaped the industry of hairstyling. As the founder of Bumble and Bumble, and more recently NYC's Hairstory Studio, his vision for the future of hair continues to drive us forward as stylists, into new concepts and innovation in the realms of both creative styling and haircare.
Today, Micheal chats with us about the future of the industry, ditching shampoo, and how Hairstory is here to create culture and community for the lone hair rangers in the big-industry hijacked world of hair
Words on Hair with Micheal Gordon
Micheal, you have moved on from B&B to Hairstory Studio and a brand new product line. What inspired this shift for you, moving on from B&B and starting a new vision from scratch.
After I left Bumble and bumble, I decided if I were to return to the industry it would have to be with the right intentions. In my time away, I became interested in the subject of sustainability, in particular how to avoid creating waste. I started to think "why are there so many hair products out there?" The 'aha' moment came when I realized the culprit, the real scam here: shampoo. In particular their detergents and the very real havoc they cause. This damage is the catalyst for so many products: conditioners, detanglers, treatments, masks, on and on.
This epiphany led to my search for an alternative. I didn't know if we would find it but we did. New Wash cleans the hair and scalp with fatty cleansers derived from essential oils, leaving the hair and scalp clean and in perfect equilibrium.
How can we use your vision to help us change the way we do hair, and the way we communicate with our clients?
Another one of my grievances with the industry is the appalling lack of really fine education. In particular, most hairdressers have no real idea of how to use product, and that's not necessarily their fault. Part of the problem is perpetuated by hair companies that create countless products and so frequently launch new ones. These products are made in marketing rooms and have no real purpose other than to turn a profit.
Hairdressers naturally assume that these products all have a place – that the formulations do things that the others don't. However, deep inside I know, from experience, the same hairdressers are screaming "this is bullshit, I can't possibly need another thickening spray!"
With our pared-down line of four products it will be much simpler to educate your clients, and in effect sell much more. You are providing them something you believe in, it's not a sale, it's advice that will make their life better.
I also encourage all hairdressers and clients to use our site as a reference – to start conversations you might not have usually prompted – and all-in-all become braver.
0

What would you tell someone who loves the idea of leaving their shampoo behind for New Wash, or any other non-shampoo system/routine, but has been so indoctrinated in their own routines and beliefs about cleanliness that they are afraid to make the leap?
Well let's start with the fact that the most likely place to contract a staph infection is a hospital – so the idea of being over-zealous about cleaning, purelling, and disinfecting has become an over-the-top, mostly American, neurosis. Constant disinfecting has been proven to have negative consequences on people's immune systems as illuminated in Julia Scott's New York Times Magazine article "My No-Soap, No-Shampoo, Bacteria-Rich Hygiene Experiment" (I encourage all your readers to read it).
Why do you think there are so many independent stylists now, all of the sudden?
I think it's a shame that young hairdressers spend ten to twenty thousand dollars on a school, and the aim is not to create skillful hairdressers and thoughtful entrepreneurs, but essentially to keep young people from being unemployed. You come out of the 1500 to 2000 hours, take a state board exam, that in the kindest word is asinine, and you're on your own.
At this point, if you're bright you find a mentor or go to a really great salon and become an apprentice. In the sixties for instance everybody went to Vidal Sassoon to train and later on to any salon owned by someone who had came from Sassoon. This resulted in a very high standard of haircutting.

Times changed, franchises popped up like Jean Louis David, Supercuts, etc. etc. Hair product companies started by real hairdressers were purchased by large corporations, costs were cut, and authenticity and respect for the hairdresser abandoned. So, fast forward to now and most salons can't afford to offer – for various reasons – valuable education.
People are deciding its not worth the money to stay in salons, selling products they don't believe, and loosing a large portion of the commissions they garner to the house. They have their own visions and they're manifesting them for themselves. We're here to help these bold entrepreneurs.
0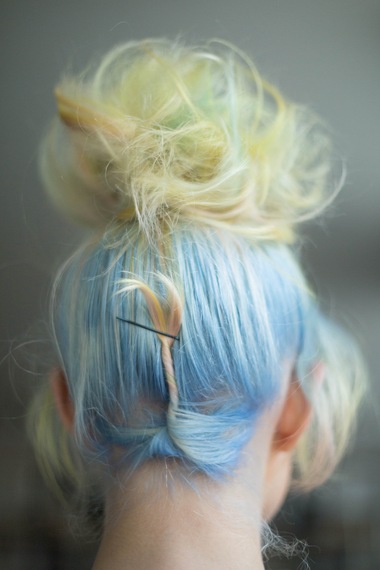 What are your thoughts on the importance of collaboration in our industry, and how can we (independent stylists) begin to move in the direction of being more collaborative?
The idea is to encourage and suggest that hairdressers talk to each other more. Most professions have seminars, discussions, TED events – and I'm not talking about hair shows – where important ideas are exchanged. That's why blogs like yours and others are so important. We need to have real conversations. For example the exchange that the story "The Long and The Short of It" got started simply on Instagram was very exciting to me. People were discussing hair length in a new way.
In fact, we are going to start featuring different hairdressers from around the country who share their experiences in little films. Films that are thought-provoking and motivating in a very transparent and authentic way.

We're in the beginnings of building a strong community and we encourage you to join.
If you know a hairstylist, please tag them or share this post with them. It just might be what they need to take the leap into their own independence. And if you are a stylist, I strongly recommend you check out New Wash and the Hairstory Stylist Enrollment Plan. My clients adore it, and the whole system is designed for independent stylists and their clients. Make your first order and get a free bottle of New Wash for yourself, and be sure to tell them How-to Hair Girl referred you. Stylist referrals mean kickbacks, and you will get them too when you turn your friends on to Hairstory;) Help us pread the love, from one hairstylist to the next.